P25 Radio Logging Recorders
Exacom offers a wide array of radio recording options, including recording P25 radios from many different radio companies. With over 30 years of field-proven experience and product development, they're some of the most stable recorder systems in the industry.
Schedule Your Consultation Now
Reliable P25 Radio Recording
The features & reliability you need.
Record audio, text, and any associated metadata

Easy tools like instant recall, review, export, and redaction
Capture recordings from both new and legacy systems

Record at geographically-diverse sources, and access centrally

Grow cost-effectively with flexible, scalable architecture
Real-time fault monitoring for 24/7/365 uptime

Capable of being fully-redundant
Near-military-grade hardening for Cybersecurity comes standard

All recording solutions are field-tested & industry-proven

Leverage tools like instant recall, review, export, and redaction
Record Your Specific Communications
Our recorders work within your existing communications infrastructure—not just now, but in future as new technologies are implemented.

Exacom is their
Preferred
Logging Recorder
VIDA P25 Radio Systems
Exacom's recording solutions capture audio and metadata via the VNIC interface. Our recorders support simultaneous multi-channel decoding of packetized IMBE vocoded communications conforming to P25 (Phase 1 & 2) requirements, as well as decoding other vocoder formats the radio systems can use, such as AMBE, GSM or PCM. This support also extends to the XL-185P and XL-200P portable P25 radios that also support LTE connectivity.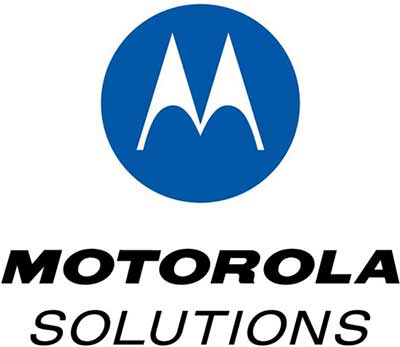 ASTRO & VESTA P25 Radio Systems
Exacom's logging recorders support trunked P25, conventional P25, and analog communications on the Motorola ASTRO P25 radio systems. We also support Motorola VESTA (formerly Airbus P25). Through Motorola Solutions' Archive Interface Server (AIS) and Voice Processing Module (VPM), our recorders capture the IP audio streams and any related metadata and store them for easy retrieval.

EFJohnson/Kenwood P25 Radio Systems
Exacom's logging recorders capture all audio and associated metadata via the radio interface.

If you don't see your P25 Radio System listed above, that doesn't mean we can't record it!
Contact us for more information.
Logging Recorder Features
Live Monitoring & Instant Replay
Monitor and replay live/recent phone or radio audio across all channels. Change volume levels and speed (with constant-pitch) to easily understand what's being said.
Powerful Incident Management
Use tags and bookmarks to segment any type of recording by CAD Incident ID or court case number. Records can easily be exported and then redacted before sharing.
Grow Easily
Exacom uses open architecture (Windows OS and SQL databases) to build our logging recorders, so they're easy to maintain and scale. Add more recorders cost-effectively as your communications expand.
No-Hassle Archival & Storage
Automatically delete recordings based on retention schedules that you set. We also have a wide variety of cost-effective storage options depending on your retention schedules and recorded media types.
Why Choose Exacom?
Cybersecurity At the Forefront
Our recorder is the only one certified by the DoD for Cybersecurity and Interoperability, and we've taken countless other measures to ensure our customers' security.
Flexible Recording Capabilities
Record nearly every kind of data at any location, anytime you want, and in a variety of methods.
Driving Industry Advancements
We work on your behalf to advance industry standards, integrations, and technologies—so you don't have to.
IT-Friendly Recording Solutions
IT Departments love us! We offer a variety of flexible deployment options, automatic backup and alerting features, and more.
Scalable, Cost-Effective Solutions
Our systems scale from small and simple to large and complex, so you don't pay for more than you need.
Field-Tested & Industry-Proven
We've been designing recording technology for over 30 years and have successful installations around the world.
IT-Friendly Recording Solutions
Software features that will keep your IT team happy and your communications systems healthy.
Flexible Deployment Configurations
From on-premise to virtual to cloud, we work with you to determine the best solution to fit your situation.

Software-Focused Approach
Our recording is 100% software-based. That makes our recorders highly scalable and easily maintained or upgraded.
No-Hassle Monitoring Features
Our systems include SNMP-based self-monitoring software that alerts you as soon as there's an issue.

Pure COTS Hardware
Best-in-class commercial-off-the-shelf (COTS) hardware provides a wide range of alternatives to deliver on simple and complex configurations.