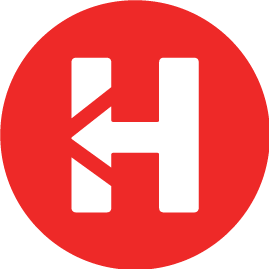 Multimedia Logging Recorder
Exacom's robust logging recorder platform, HindSight 4, addresses the challenges within mission-critical data and audio recording. Intuitive, scalable, and secure, this voice logger is field-proven with installations ranging from single-sites to complex multi-site configurations.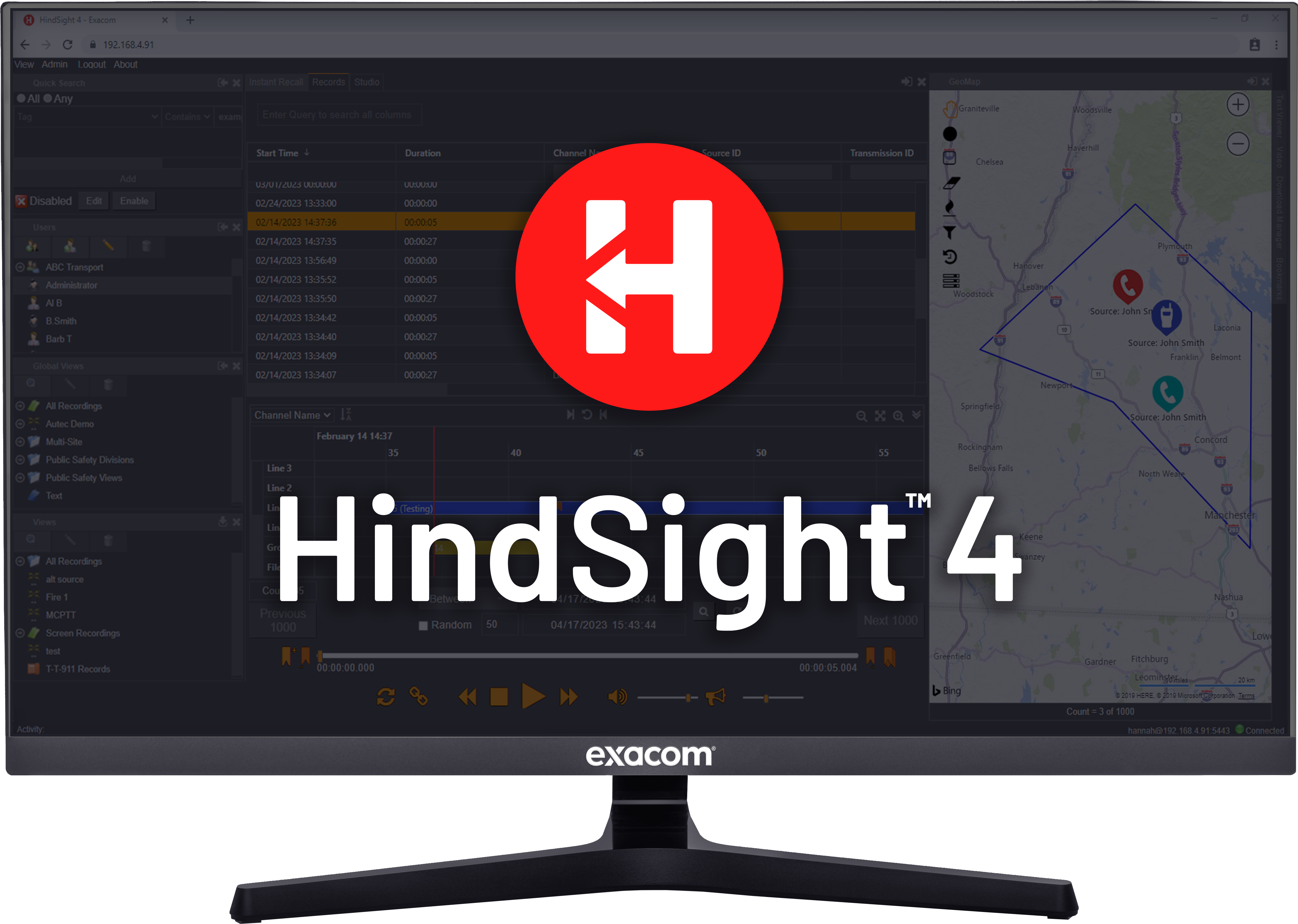 "They were able to record all Radio, 911 Phones, Intercom and Office Phones all on one server. Other companies wanted a single server for each… The system is very user-friendly."

Smarter Incident Management
Automatically Build Incidents
Pull together recordings by the CAD ID* or timeframe with just a couple clicks.
Easily Share Entire Incidents
Quickly share Incident recordings via email with just a link, or download the entire Incident in a ZIP file or authenticated package to send to anyone.
The Features You'd Expect
Speedy Browser-Based Software
New browser-based software is 190% faster than previous desktop versions.
14 Ways to Search & Filter
Search and filter by what's said in the audio (via transcription), the ANI/ALI or GPS location, CAD or Incident ID, RapidSOS data, any added tags and bookmarks, and more.
Eliminate Downtime
Resilient, Accessible Hardware
Redundancies are built into our hardware, such as redundant power supplies and RAID hard drive configurations. Our hardware is made up of COTS components which can easily be sourced & replaced by your own staff.
Redundancy at Any/Every Level
Recorders can be set up in redundant or geo-diverse redundant configurations for true 24/7/365 up-time.
Real-Time Fault Monitoring
You get alerts immediately if recorded traffic on your system is outside of a certain threshold.
Get the Whole Picture
Analyze & Monitor
Analyze and monitor your people, systems, and processes with out-of-the-box dashboard charts and reports.
Capture Every Detail for Incident Reconstruction
Examples of our deep integrations include recording RapidSOS portal data on a caller such as location or medical history, recording StatusAware info from L3Harris radio units, and telecommunicator screen/console recording.
Share Recording Resources & Costs
A single recorder (and associated costs) can be shared across multiple departments or organizations while only allowing appropriate access to recordings. Partition access to records by user, team, department, agency, or organization.
Solutions That Scale With You
Exacom uses open architecture (Windows OS and SQL databases) to build our logging recorders, so they're easy to maintain and scale. Add more recorders cost-effectively as your communications expand.
IT-Friendly Deployment Options
Exacom can deploy our logging recorder software however best suits your technology infrastructure.
On-Premise COTS Logging Recorder Hardware
For on-premise systems we use Dell COTS hardware. This helps us minimize the total cost of ownership (and downtime) for our customers. Learn More
Virtual Logging Recorder Systems
Cloud Logging Recorders
For customers looking to leverage the scalability and predictability of the cloud, Exacom can help get you there.