Text/SMS & Text-to-911 Recording
Cell phones have changed the way people communicate with one another. To keep up with those changes, text-to-911 is being incorporated into public safety, and organizations are having to evolve their communications systems to take advantage of SMS messaging.
Our logging recorder seamlessly records SMS/MMS messages and archives them for easy recall. Those messages can also be viewed or downloaded alongside audio or other recorded media, if that media is coming into HindSight.
Schedule Your Consultation Now
Text/SMS Recording
The features & reliability you need.
Record text/SMS interactions automatically

Support NENA i3 standards for Public Safety

Capture all available metadata
Export text dialogue and conversations along with metadata
Record Your Specific Communications
Our recorders work within your existing communications infrastructure—not just now, but in future as new technologies are implemented.
Ready When You Are
Exacom is ready for you as you implement text-to-911 and all your Next Generation 911 multimedia recording needs.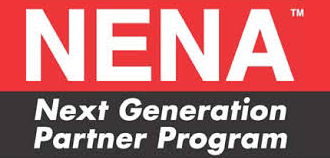 Benefits of NG 9-1-1 Text-to-911
IT-Friendly Recording Solutions
Software features that will keep your IT team happy and your communications systems healthy.
Flexible Deployment Configurations
From on-premise to virtual to cloud, we work with you to determine the best solution to fit your situation.

Software-Focused Approach
Our recording is 100% software-based. That makes our recorders highly scalable and easily maintained or upgraded.
No-Hassle Monitoring Features
Our systems include SNMP-based self-monitoring software that alerts you as soon as there's an issue.

Pure COTS Hardware
Best-in-class commercial-off-the-shelf (COTS) hardware provides a wide range of alternatives to deliver on simple and complex configurations.
Why Choose Exacom?
Cybersecurity At the Forefront
Our recorder is the only one certified by the DoD for Cybersecurity and Interoperability, and we've taken countless other measures to ensure our customers' security.
Flexible Recording Capabilities
Record nearly every kind of data at any location, anytime you want, and in a variety of methods.
Driving Industry Advancements
We work on your behalf to advance industry standards, integrations, and technologies—so you don't have to.
IT-Friendly Recording Solutions
IT Departments love us! We offer a variety of flexible deployment options, automatic backup and alerting features, and more.
Scalable, Cost-Effective Solutions
Our systems scale from small and simple to large and complex, so you don't pay for more than you need.
Field-Tested & Industry-Proven
We've been designing recording technology for over 30 years and have successful installations around the world.