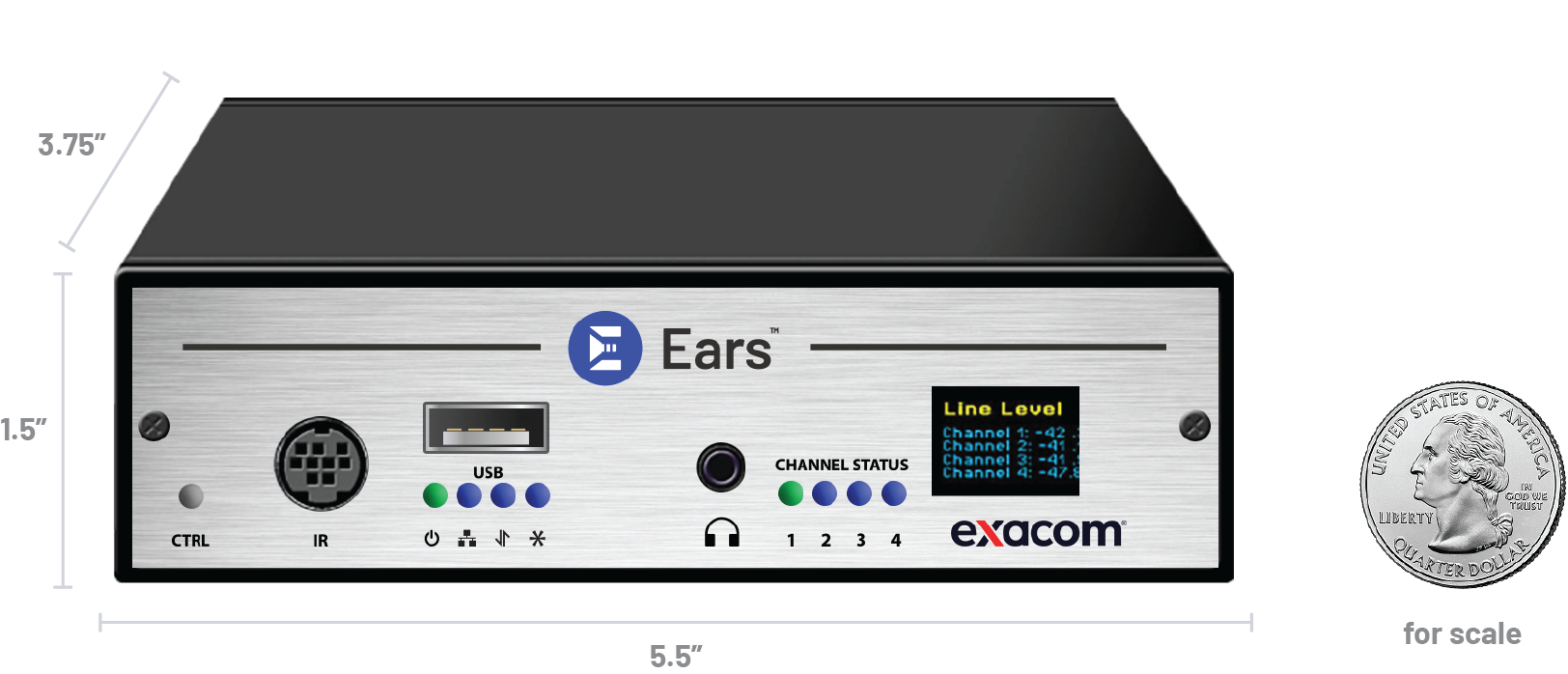 Record Anywhere
With a small footprint, the compact recorder can be placed virtually anywhere. This makes it ideal for small/temporary remote communications locations.
Intuitive Hardware Interface
Ears 104 comes equipped with an OLED screen readout with controls and an array of status LEDs for channel recording, power, network, and file transfer.
Worry-Free Storage Capacity
Ears units come standard with a 16GB hard drive that records 143 hours of uncompressed channel hours. Units can be upgraded to a 32GB hard drive to support 430 channel hours.
Centralize Your Data
If you are using Exacom's HindSight recorder, the recordings from your Ears 104 unit can be sent to the same data repository as your other recordings.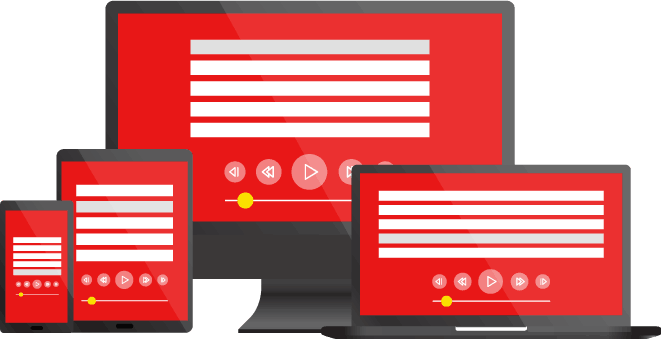 Flexible Playback Options
Offload recordings from the Ears unit to a computer via a USB stick. This allows you to listen to and back up records.

Connect a laptop or desktop computer to the Ears unit via ethernet cable. This allows you to stream recordings from the Ears unit itself.

Play records off of your mobile phone, tablet or computer. Simply connect the Ears unit to the router for a new/existing wifi network and access that network on your device.

Send records to a HindSight multimedia logging recorder automatically from the Ears unit, to allow for centralized access.
Use Case #1
Record Audio At Temporary Locations
Many customers use Ears 104 as the main recorder at their temporary remote communication centers. The main CC still use a more robust logging recorder, like Exacom's HindSight platform, to capture communications at their primary location. This configuration allows agencies to ensure all communications get recorded (regardless of where they take place) at a much lower cost point.
Use Case #2
Consolidate Audio From Remote Locations
Many Exacom customers implement our HindSight multimedia logging platform at their main communication centers but use the Ears 104 units at their permanent remote or secondary communications centers. Then, Exacom configures the network so that audio from each Ears unit gets consolidated to the main HindSight recorder. This provides our customers a centralized place to access recordings, regardless of where conversations take place originally.
This type of setup is an exciting benefit of our Distributed Recording model.