Recording Mission-Critical Communications in an Increasingly Distributed World
The setting
Global, Mobile Communications
Mission-critical communications systems are becoming more mobile and global. In Public Safety, FirstNet and other broadband wireless services provide a level of connectivity that will enable new capabilities for first responders. Information can be shared between mobile devices and the communications center without a second thought.
The Problem
Limitations in Traditional Recording
Most logging recorder systems are not capable of adapting to a communications environment that is so geographically diverse. Because of this, recorder implementations can be expensive. Additionally, mobile units and remote communications centers are not currently capturing recordings because the technology hasn't been there to do it economically.
The Solution
What is Distributed Recording?
Distributed recording is a capability that allows media (voice, data, video, text/SMS, etc.) to be captured from geographically diverse sources, even when connectivity is intermittent. As a part of this capability, recordings can be centralized to a single server, multiple servers, or even the cloud.

This type of recording works alongside current trends in mission-critical communications to enable and log interactions around the globe while still providing a centralized access point for easy review.
Cost Savings: save both up front and as the organization grows (compared to the cost of standalone recording units) when distributed recording is used in multiple departments across an organization.

Affordable Geo-Redundancy: place geo-diverse redundant recording systems anywhere in the world to ensure a recording never gets missed, at a more accessible rate.

Security: segment departments and allow/restrict access to records for certain users.

Scalability: easily add new recording centers, mobile units, or logging recorder users to the environment.

Flexibility: make use of different deployment options and configurations
Record Anywhere
The basis for distributed recording is that all interactions can't always be confined to a single radio or phone network where a recorder may be active. For example:
A main communications or dispatch center, a secondary/backup facility, and remote/mobile units cannot all be on the same communications network due to security or geography.
Larger organizations with many different departments (i.e. Police, Fire, 911, Dispatch, and EMS) have individual radio and phone systems and corresponding networks.
With Distributed Recording, recorders can be placed where communications are happening, and those records can be shared with other recorders in the network.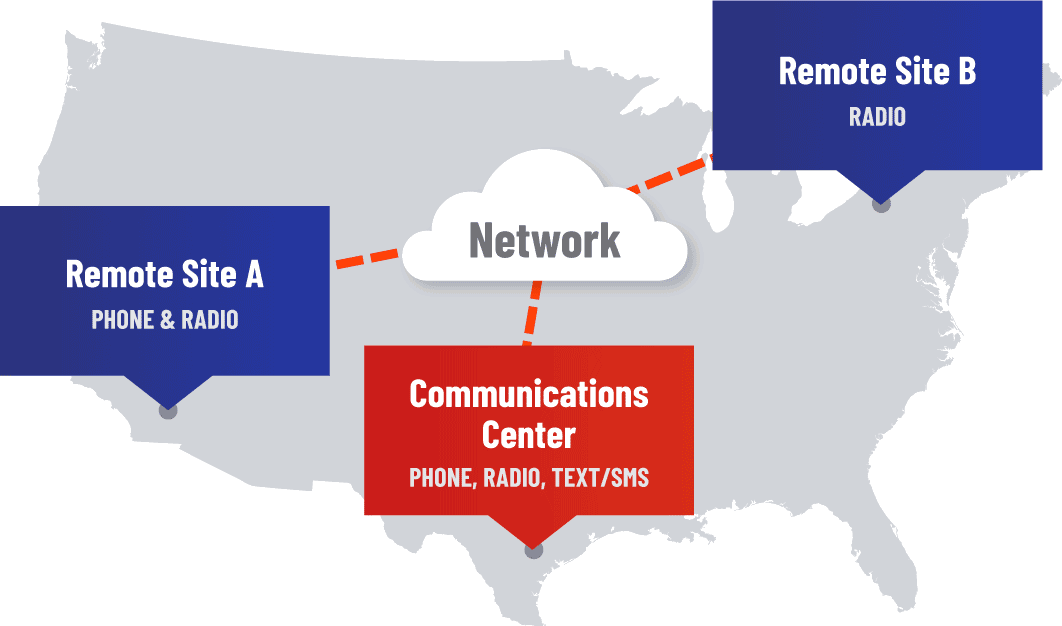 Additionally, with the advancement of mobile technology, mission-critical communications are increasingly more fluid geographically. Traditional communications equipment and software (like recorders) usually need to be anchored in a communications center. This means that many of those communications out at remote locations are not recorded. Distributed recording addresses this problem by capturing recordings at the source and, where valuable, copying records to a central or more convenient access point.
Within the IP network infrastructure, it's very easy to share records across networks. However, mission-critical communications are oftentimes hosted in isolation due to security concerns, or they are analog-only because of technical limitations. One of the benefits of Exacom's logging recording ecosystem is that we can capture analog audio anywhere in the world and enable those records to be sent/uploaded to another recorder for easy, centralized access.
Benefit #2
Consolidated Archival & Retrieval
With traditional recording solutions, each separate radio/phone/IP network or location would require a separate full-fledged recorder with robust storage and a unique access point. Distributed recording enables all records across all recorders to be consolidated into a single access point for integrated playback capabilities. Some recording providers like Exacom offer advanced security settings that take this a step further…
Affordable Maintenance & Scalability
Distributed recording is one of the most cost-effective methods for organizations who need to scale. The up-front costs are comparable to traditional recording systems, but the incremental costs to add new recorders or repair systems are typically much lower because each recorder is treated as a single component of the overall solution, not a standalone system.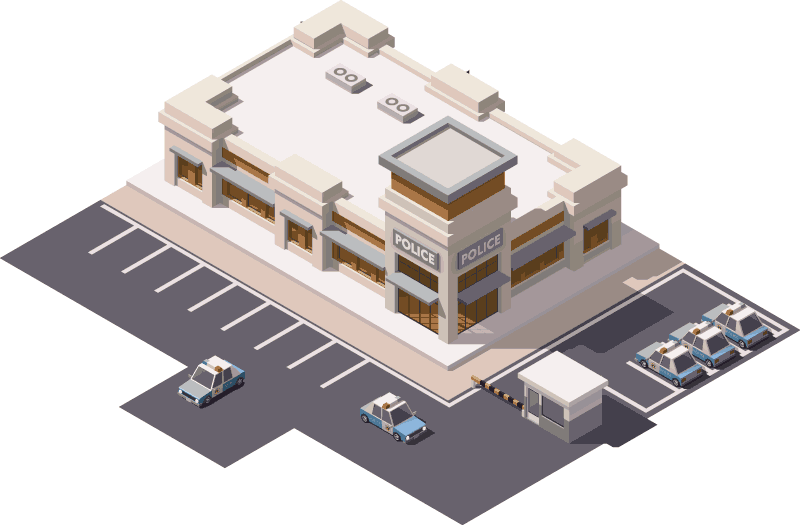 Risks
Like any other advancement in technology and methodology, there are associated risks.
Recordings May End Up in Places You Don't Want Them
It's easy to copy records from one recorder system to another, but it's much more difficult to ensure those records are kept secure. To mitigate this risk, it's important to choose a logging recorder vendor who has built-in security options in place that restrict user access on either a departmental level or a case-by-case user basis. This ensures that users are only able to access what they are allowed to access in order to perform their duties.
The Overall Recording System Will Be More Complex
Instead of having multiple standalone units, you'll be reaping the benefits of a much more evolved system. Choose a logging recorder partner who will provide the proper amount of support to carry you through initial configurations and keep your systems healthy long after they're installed.
Evaluating Possible Recording Solutions
Regardless of which logging recorder vendor you choose, we want you to be successful in your implementation of a logging recorder system. As you move towards a distributed recording infrastructure, ask yourself the following questions:
What costs are associated with possible changes or growth in my organization?
Most logging recorder vendors can handle your largest site at comparable prices. However, the incremental costs as your organization grows can add up quickly. What can seem like a minor upgrade or addition can sometimes require you to purchase a whole new system. You'll want to ask what the incremental costs would be for adding:
Another user/seat?
More media storage (ex. for a longer retention period or to capture deeper metadata)?
Additional incoming channels?
A backup or secondary location?
For my smallest site, how overpowered is the recorder they've recommended?
Many recording companies don't have recording systems small enough to make Distributed Recording truly cost-effective. If you need to record just a few channels at a remote location or within a mobile vehicle or command unit, you should not have to purchase a full recorder. For example, Exacom's EARS 104 and Mobile products are designed for this specific type application. They are the only recording system in the industry of that size and at that price point.