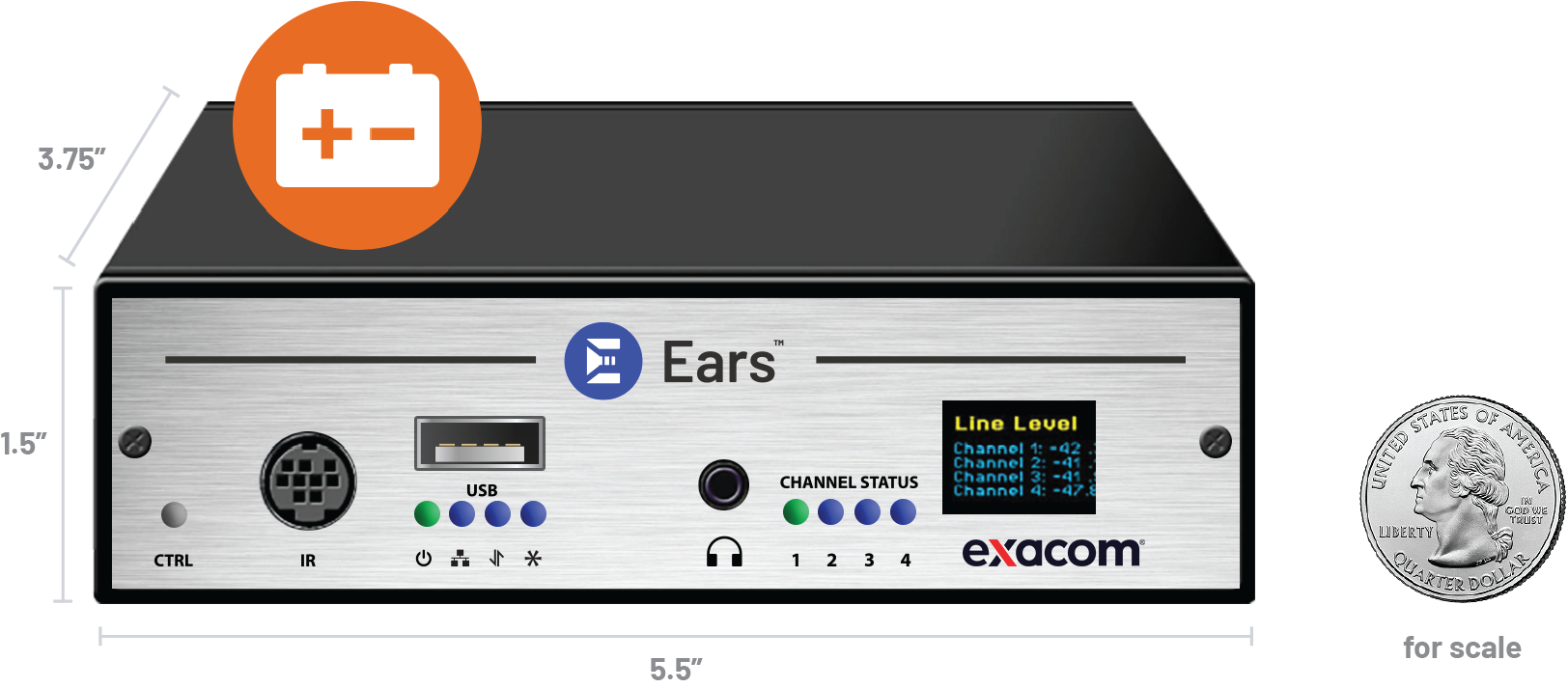 Record Anywhere
With a small footprint, the compact recorder can be placed virtually anywhere. This makes it ideal for inside specialty or command vehicles.
Powered By Your Vehicle
The unit seamlessly connects to your vehicle power system. It intelligently senses when to turn on and off based on ignition and battery status. Easily record in mobile command vehicles, at fire-ground, in military vehicles, in transportation units, more.
Worry-Free Storage Capacity
Ears units come standard with a 16GB hard drive that records 143 hours of uncompressed channel hours. Units can be upgraded to a 32GB hard drive to support 430 channel hours.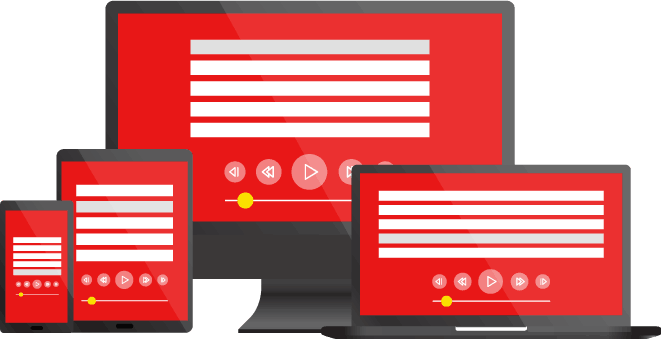 Flexible Playback Options
Recordings can be played back via a smartphone or tablet in the vehicle, regardless of radio network connectivity.
Offload recordings from the Ears unit to a computer via a USB stick. This allows you to listen to and back up records.

Connect a laptop or desktop computer to the Ears unit via ethernet cable. This allows you to stream recordings from the Ears unit itself.

Play records off of your mobile phone, tablet or computer. Simply connect the Ears unit to the router for a new/existing wifi network and access that network on your device.

Send records to a HindSight multimedia logging recorder automatically from the Ears unit, to allow for centralized access.
Use As Part of Distributed Recording
Recordings gathered by the remote Ears unit can be sent to an Exacom HindSight recorder via streaming, FTP or both. So while your recordings are being logged in multiple locations, recording data across a variety of recorders can be accessed from a single interface.