Recording & Logging for NG 9-1-1
Communication Centers
NENA is working to upgrade 9-1-1 architecture throughout the USA and Canada to their i3 standard. This will help improve communications in an increasingly mobile society.
As new types of data come in regarding emergency events, interactions need to be logged, synthesized, and put into context so that first responders can do their jobs well. Exacom's logging recorder systems capture a wide array of media and pull them together in a unified interface where incidents can quickly and accurately be reconstructed.
Exacom's industry-leading incident management and quality assurance tools have been implemented at thousands of locations across the country.
Phone & VoIP Conversations
Text-to-911 (SMS) Messages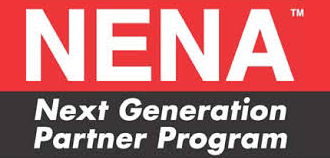 In It From the Beginning
Exacom's involvement with NENA's i3 specification and NG 9-1-1 started long before NG 9-1-1 and i3 entered the public safety space. We've been working on NG 9-1-1 from the beginning and continue to help develop and expand this important effort.
Featured Whitepaper
NG 9-1-1 Testing & Interoperability
NG 9-1-1 is quickly becoming a reality for many agencies. However, significant testing is required to ensure all the elements within an NG911 system and between NG911 systems, work together as intended. This whitepaper:
Highlights the role of standards in NG911 testing;
Defines the types of testing that should be considered; and
Identifies the challenges of Interoperability testing
Record Text-to-911
A major part of i3 is the ability for PSAPs to receive text-to-911 (SMS) messages. Exacom's recorders capture these and display them seamlessly.
Record text/SMS interactions automatically

Capture all available metadata

Export text dialogue and conversations along with metadata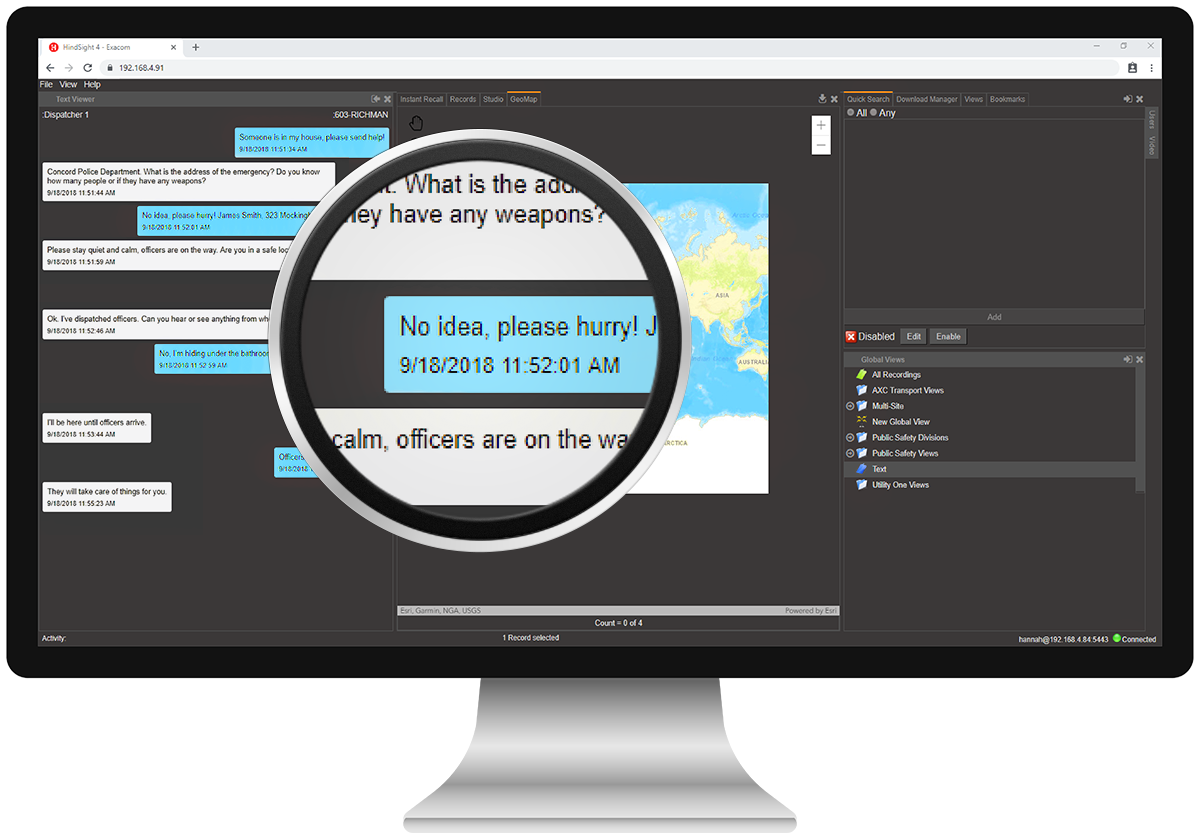 Record Everything
Logging Recorders for NG 9-1-1 & Beyond
Record every detail: the 911 audio with metadata or the initial dispatch transmission, the RapidSOS data that informed the dispatcher's response, the text message that was received about the same incident, how the information was entered into CAD, how Dispatch and the field units responded, and more.
Radio & RoIP Systems
L3Harris™ VIDA P25 Radio w/wo Encryption »
EFJohnson/Kenwood P25 Radio
Motorola Solutions™ »
Airbus/Cassidian P25 Radio w/wo Encryption
ASTRO P25 Radio w/wo Encryption
MOTOTRBO Radio
Tait Radio »
DMR Tier 2 Conventional Radio
DMR Tier 3 Digital Trunked Radio
Telex
& More!
Supplemental Emergency Data
CPE / Call Handling
Compunetix
Emergency Call Worx
Intrado
Includes Text-to-911 Formerly West
Motorola Solutions™ Vesta
Formerly Airbus
Solacom
And More!
Computer-Aided Dispatch (CAD)
Dispatch Consoles
Avtec Scout
Catalyst
L3Harris
Maestro, Symphony
Motorola Solutions
MCC7500, MIPS5000, WAVE
Telex Vega
Zetron
ACOM, MAX Dispatch
Recordings Where You Need Them Most
Let Your Tools Work For You
Reduce how much time you spend in your logging recorder by moving recordings in and out to other systems or people automatically.
Have a solution you want us to integrate with? Our API makes it easy. Contact us to get the process started.
Why Is Text-to-911 Important?