Digital Logging Recorders for Mission-Critical Communications
Whether it occurred yesterday or 3 years ago, understand what caused the incident and provide transparency.
Monitor the situation today, prepare for what you can, and catch evolving situations before they become dire.
Know that you can give the answers you need to give, protect your team, and find new ways to improve.
In reviewing an emergency situation, the sum is always greater than its parts. View everything in one place to find clarity on the whole situation.
Hear how the initial calls came in and were handled

See what the telecommunicator saw & watch their actions

Experience how the incident was communicated to dispatch

See how/when officers responded & what they experienced

Review any submitted information from the public or surrounding security cameras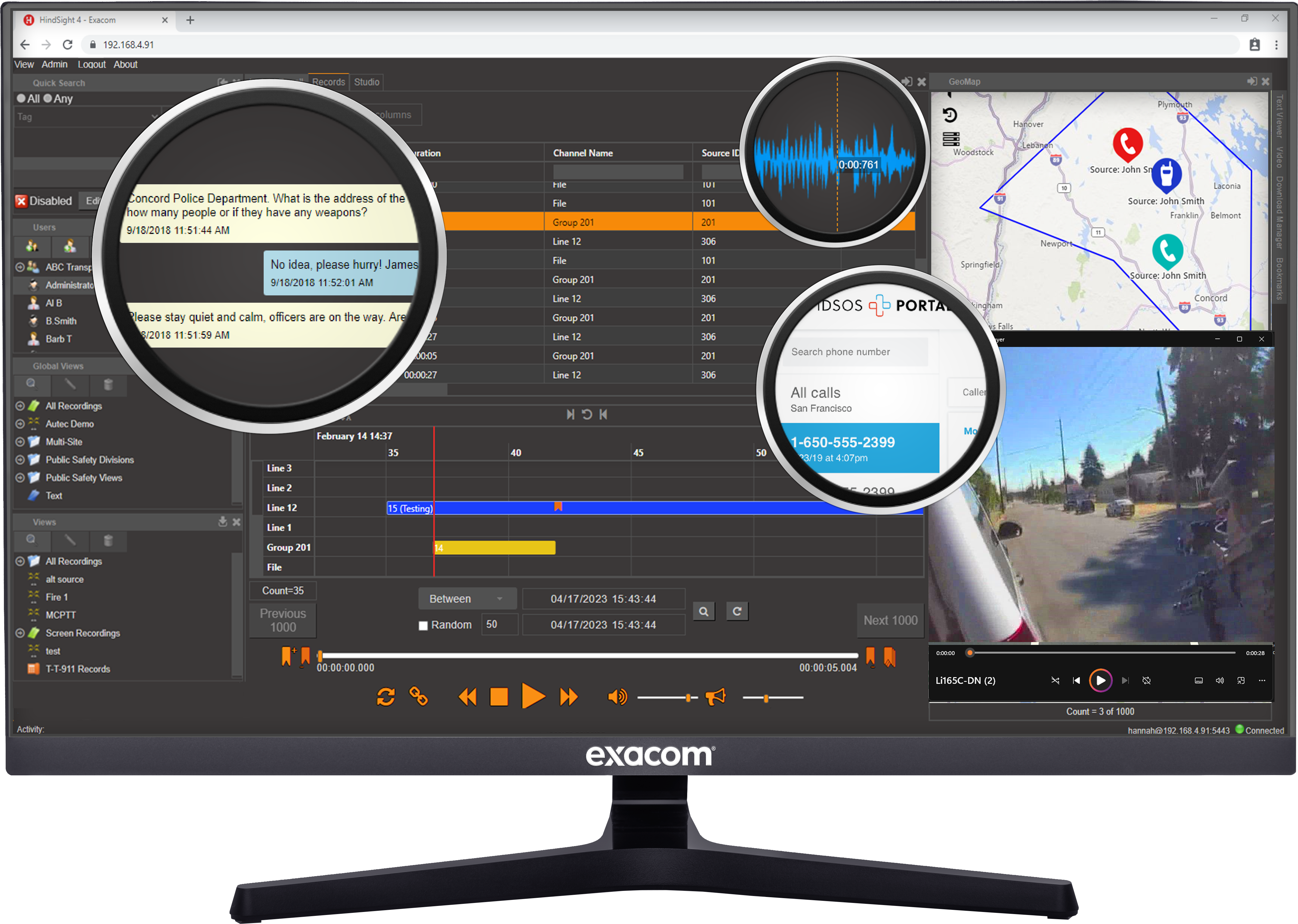 Get the info you need to act now, before the situation becomes dire.
Responders and officers in the field can listen to live 911 traffic to prepare for upcoming situations

Telecommunicators can watch for communication hot-spots to spot potential problems

Administrators can monitor communications systems to catch system outages

Supervisors can live monitor telecommunicator communications to assist or intervene in tough situations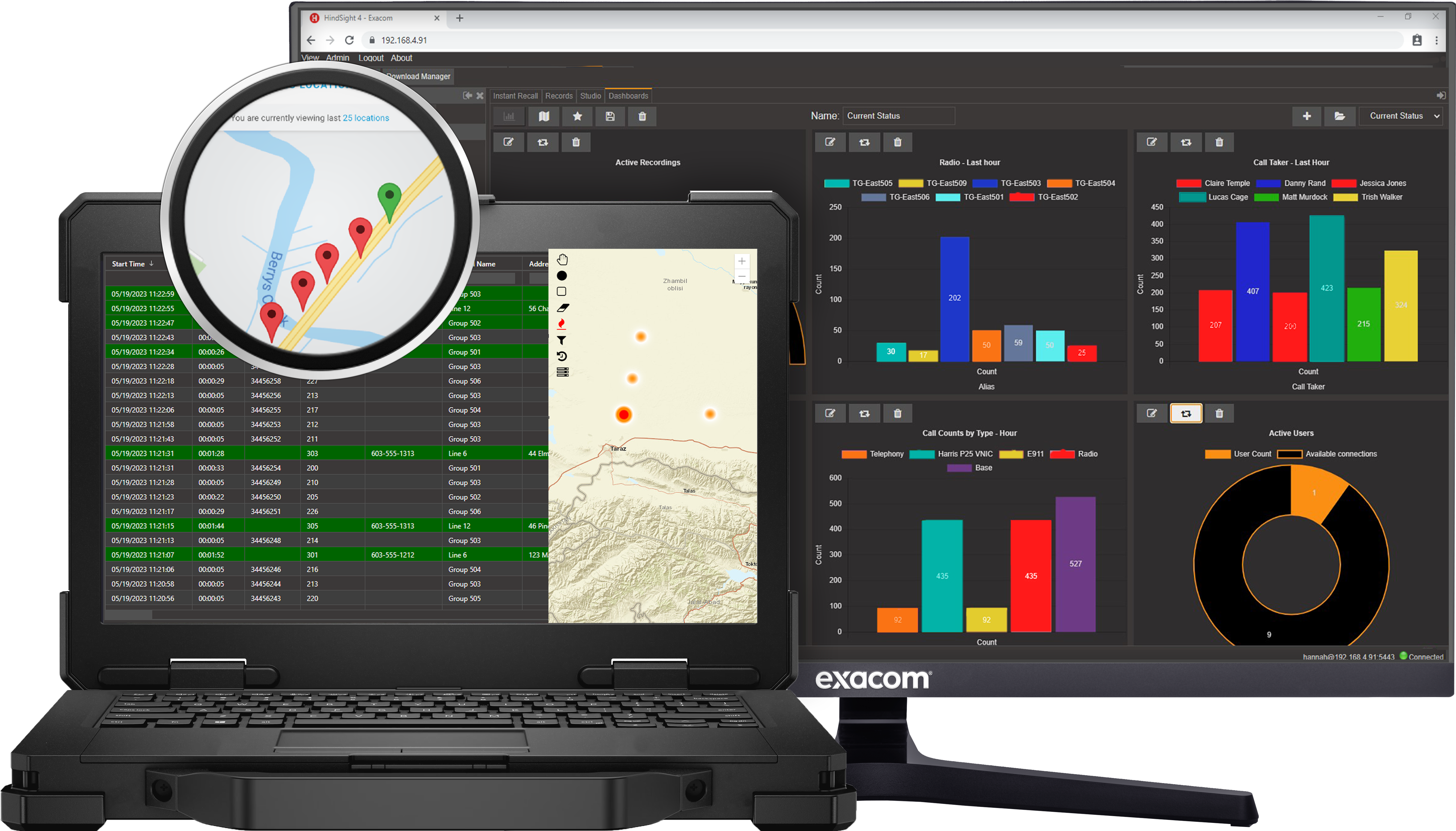 Key Features
HindSight 4: Instant Recall of Recordings, Geo-Location Mapping of Recordings, Live Dashboards, Live Monitor within Instant Recall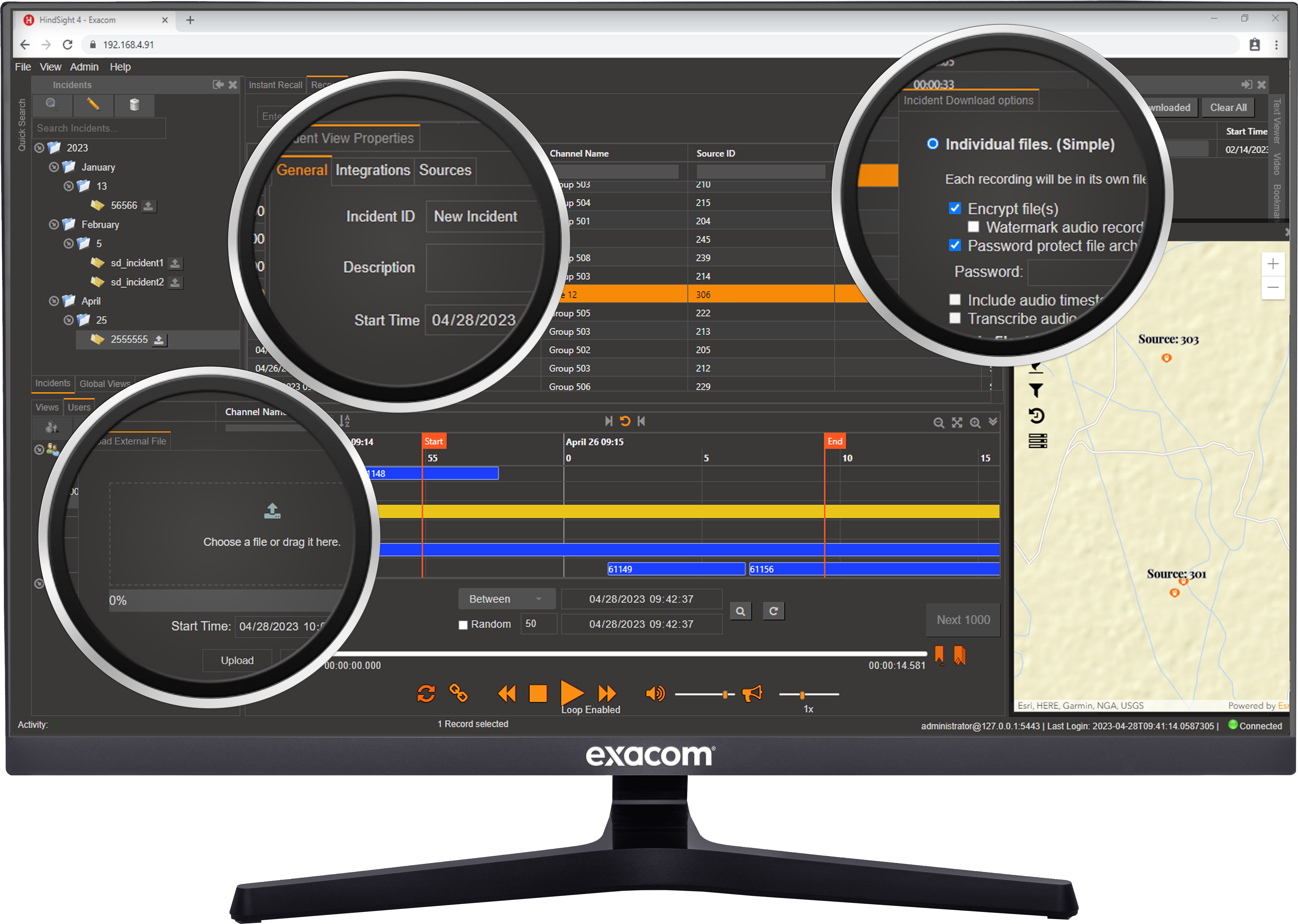 Save Time & Staff Resources
Smart Incident Management
Automatically build Incidents and quickly share those records via email with just a link, or download the entire Incident in a ZIP file or authenticated package to send to anyone.