Logging Recorders
for Mission-Critical Communications
Agile, highly integrated Multimedia recording
Record multimedia 24/7/365 from phone, radio, Text/SMS, video, events, IoT sensors, supplemental data sources, and others.
Then, access that information in the way that makes sense for you; view recordings in your CAD platform, QA software, or Business Intelligence platform, or reconstruct incidents in the recorder.
Find Recordings, Faster
Sort, filter, tag, bookmark, export, and redact recordings quickly and natively. Find what you need, when you need it.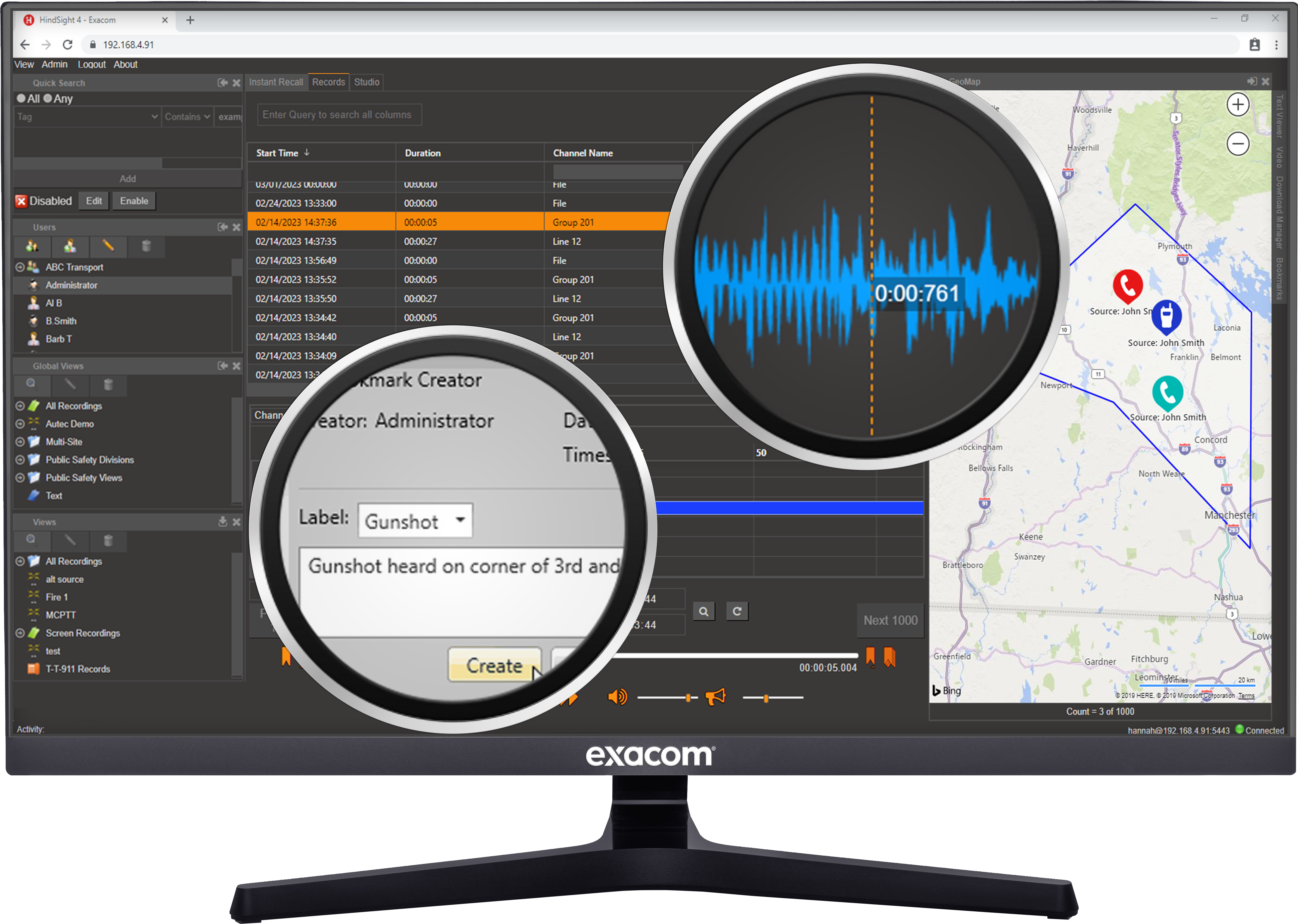 Recording Building Blocks
One solution doesn't fit all.
Our recording components can be mixed and matched to create your ideal recording solution.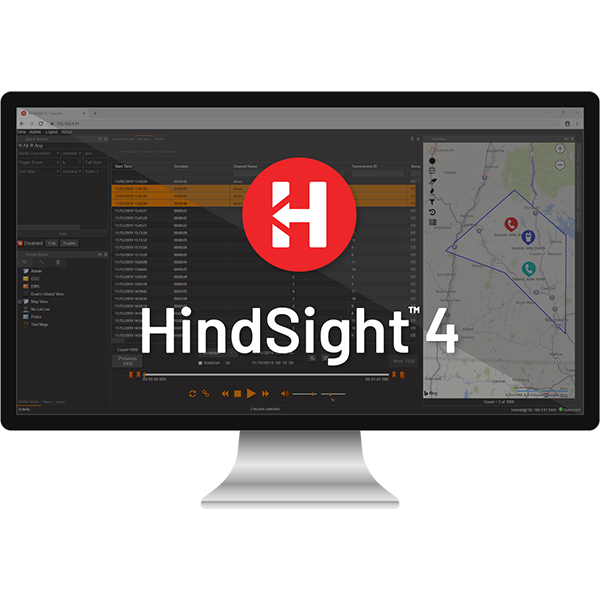 HindSight 4
Multimedia Logging Recorder
Powerful, Modular Recording Solution
On-Prem  |  Virtual  |  Cloud