Console Screen Capture & Recording
Integration for HindSight 4
Screen recording is a valuable asset for many of Exacom's customers. It allows you to capture video of what is happening on up to 6 screens (taking notes, viewing maps, entering CAD data, receiving metadata) while communications are being logged in the recorder.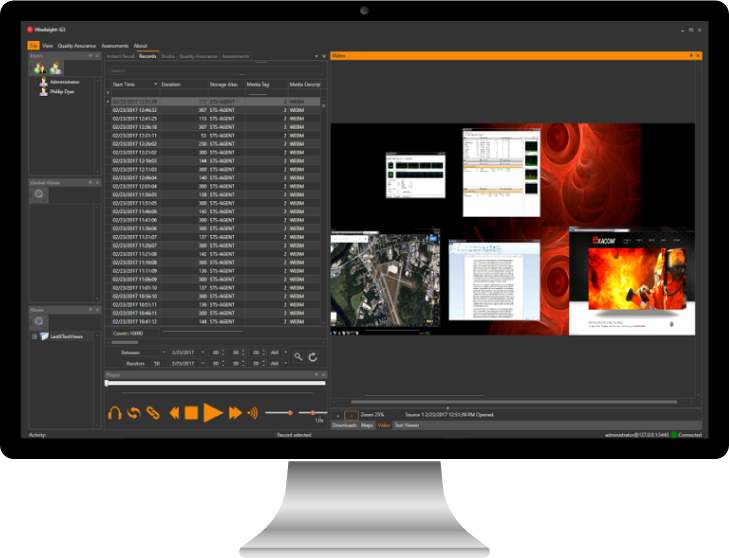 Integrates with Quality Assurance
Our Screen Recording module integrates seamlessly with our other solutions. Once recorded, screen data can be played back along with audio or text data inside our Quality Assurance module, all within the unified HindSight G3 window. No third-party installations or popup windows are necessary.
Part of HindSight 4
Our Screen Capture module is offered with our HindSight 4 multimedia recording solution. HindSight 4 is field-proven with installations ranging from single-sites to complex multi-system configurations.