Console Screen Capture & Recording
Integration for HindSight 4
Screen recording is a valuable asset for many of Exacom's customers. It allows you to capture video of what is happening on up to 6 screens (taking notes, viewing maps, entering CAD data, receiving metadata) while communications are being logged in the recorder.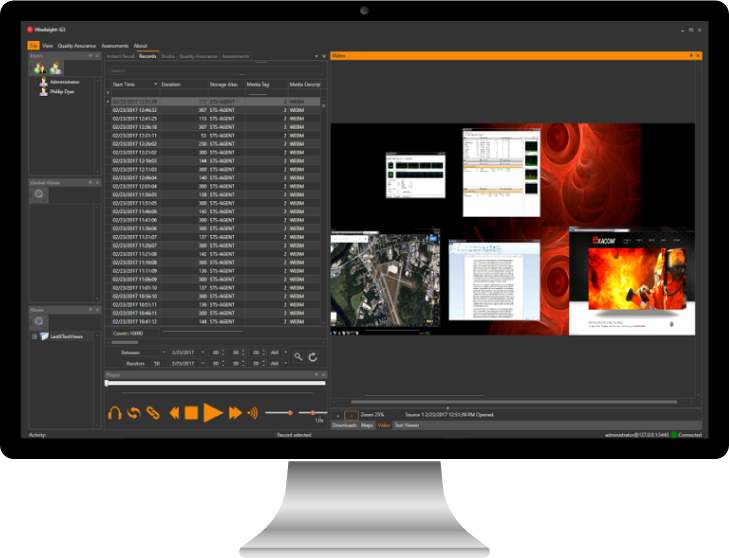 Why is Screen Capture Vital?
When looking back at how a call-taker or dispatcher handled an interaction, audio can only capture what they said or heard. This means valuable information can be missed, such as:
What notes did they take during the conversation?

What map/location (GIS or ANI/ALI) data did they receive or view?

What information was entered into the CAD system?

What other metadata did they receive that could have influenced them?
Exacom's Screen Recording functionality captures what personnel are doing on their consoles and any visual info they receive. This information can be recalled later to assist in Quality Assurance or risk mitigation.
Part of HindSight 4
Our Screen Capture module is offered with our HindSight 4 multimedia recording solution. HindSight 4 is field-proven with installations ranging from single-sites to complex multi-system configurations.