Dynamic QA/QI Software
For Public Safety Agencies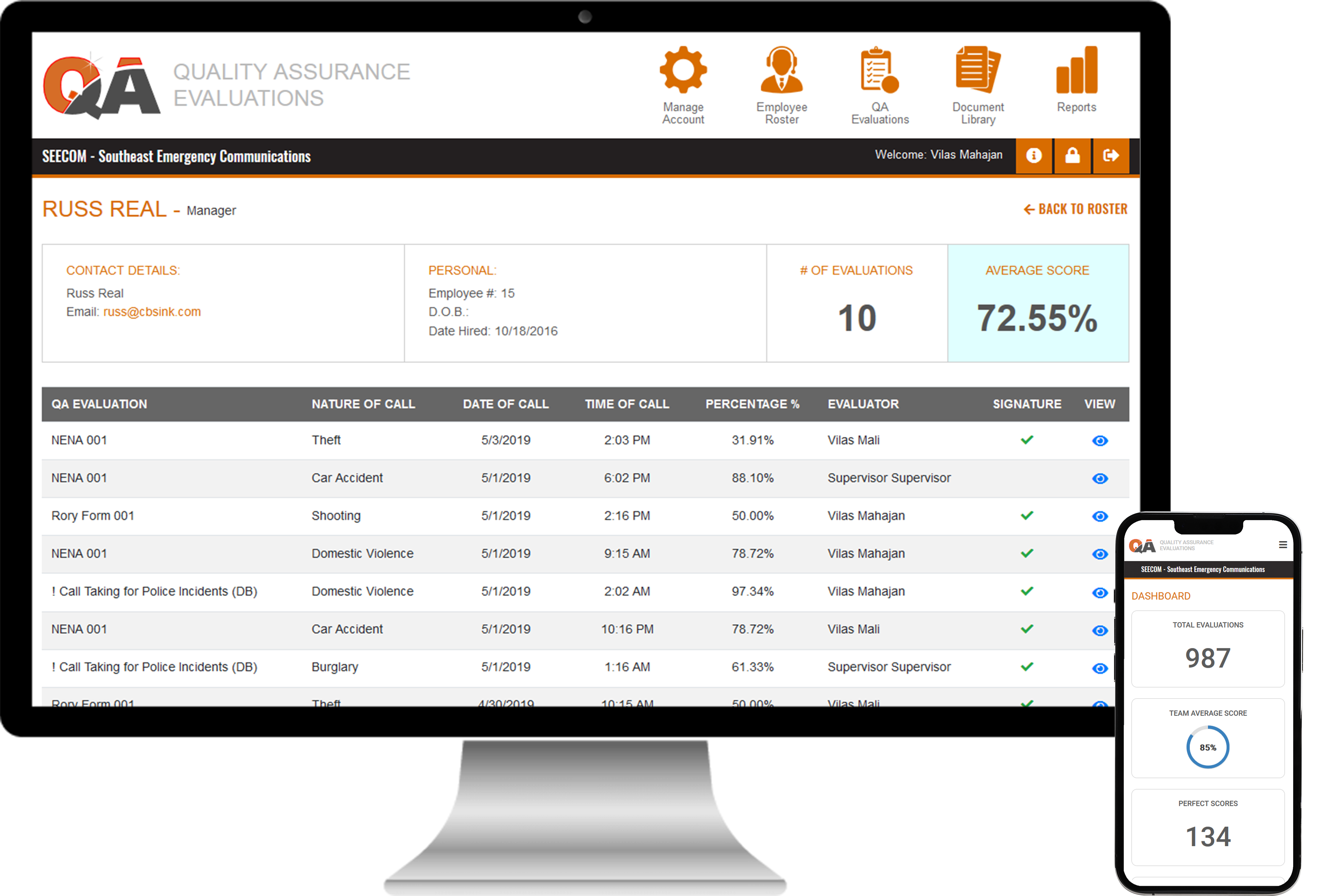 A proud partnership with:

Save Time with Pre-Built Forms
This is an easy solution the APCO/NENA ANS 1.107.1.2015 Standard for Establishment of a Quality Assurance and Quality Improvement Program for Public Safety Answering Points (PSAPs). The software comes pre-loaded with the APCO/NENA standard evaluation forms but can still be customized as needed.
Call Taking for Police Incidents

Dispatching for Police Incidents

Call Taking for Fire Incidents

Dispatching for Fire Incidents

Call Taking for EMS Incidents

Dispatching for EMS Incidents
Quickly & Easily Build Forms
Save time and hassle creating and managing your forms.
Admin Control at Your Fingertips
Easily Add & Remove Users/Employees to the Software

Give Each Employee 1 of 3 Role-Based Accessed Levels

Flag Any User as an "Evaluator" to Allow them to Create Evaluations
QA Software Works Independently From Your Logging Recorder so that any Agency Can Use it Regardless of Your Recording Platform.
Personal Dashboard for Each Employee
Personal Employee Information

Number of Evaluations

Average Score

And More!
Agency-Wide Dashboards & Reports
Performance Score by Month

QA Form Usage

Total Evaluations & Average Score

And More!