Enhanced Incident Management with RapidSOS
Exacom's HindSight Logging Recorder Captures All Data from RapidSOS for Every 911 Call
Automatically Record Data from RapidSOS
Data from RapidSOS is only visible during live calls and for a short time after. This strategic partnership between Exacom and RapidSOS allows agencies to store all information from RapidSOS about a caller with the recorded audio from the call.
Recording this information is critical, since info from RapidSOS often influences how personnel respond to an incident.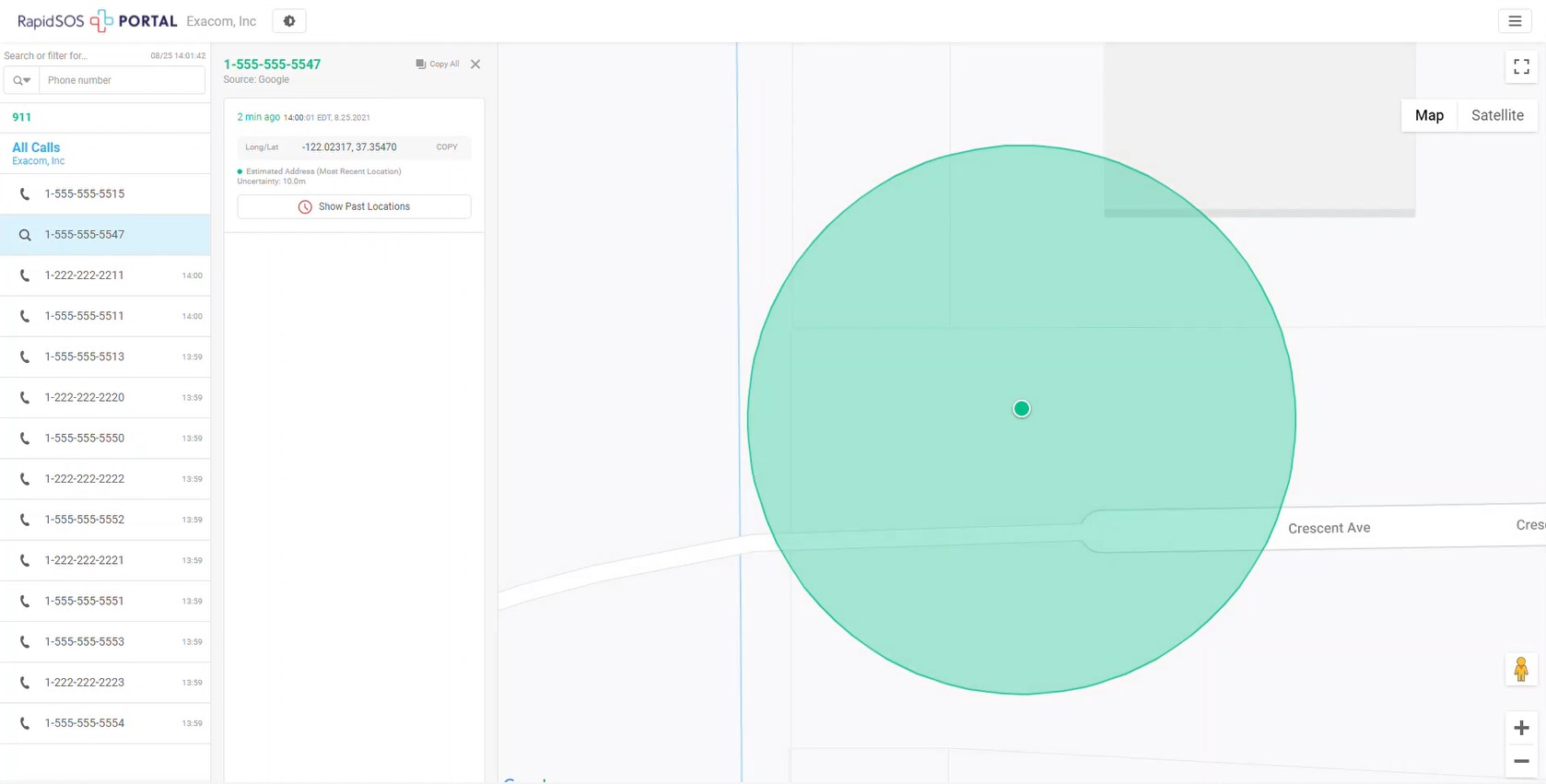 The Most Recorded Data from RapidSOS
Out of all logging recorders, Exacom's HindSight is the most tightly integrated with RapidSOS and the RapidSOS Clearinghouse.
| What Gets Recorded? | Exacom | Other Recorders |
| --- | --- | --- |
| Multimedia Recordings | | MIXED |
| Real-Time Location | | MIXED |
| Identification Data | | MIXED |
| Demographic Data | | MIXED |
| Health Data | | MIXED |
| Medical Wearables | | MIXED |
| Connected Car Data | | MIXED |
| Building Data | | MIXED |
| Multimedia Devices | | MIXED |
Recorded CALLS
Record & Search Data from RapidSOS
Once information from RapidSOS has been archived/recorded along with an audio file, you can use any of HindSight's 14 different search and filter functions to find the record or info you're looking for.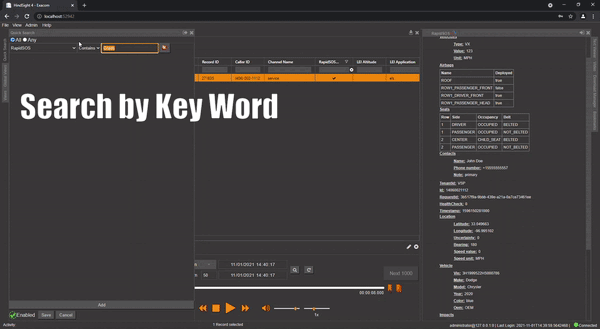 Live & ongoing Calls
Auto-Open RapidSOS Portal
While users are listening to a call, the online RapidSOS portal can automatically be opened to display that caller's information (without typing in the phone number). This is most useful for agencies that don't have a CAD system that can auto-launch the portal. Agencies can see accurate real-time data like GPS location for the caller along with other demographic information.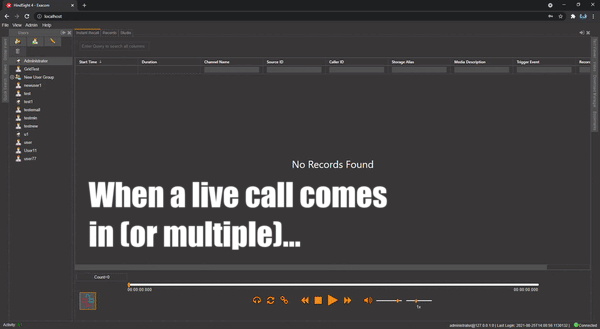 LIVE & ONGOING CALLS
Data from RapidSOS Within HindSight
Within HindSight's Instant Recall area, the RapidSOS panel will automatically display all relevant information from RapidSOS for a live or ongoing call. For supervisors using Instant Recall to monitor telecommunicator conversations, or in agencies where the CAD system doesn't support all data from RapidSOS , the supervisors can have the data from RapidSOS in front of them without opening the Portal.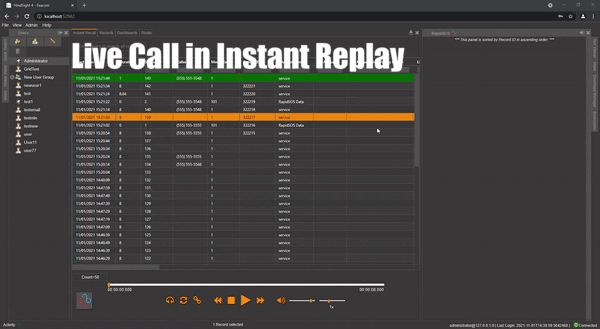 About the RapidSOS Clearinghouse
Partnering with Internet of Things (IoT) companies and the public safety community, RapidSOS provides a rich data link to public safety via the RapidSOS Clearinghouse – sending life-saving data to aid in emergency response. The RapidSOS Clearinghouse is a free service to public safety, and is integrated with all major vendors of 911 call-taking, dispatching and mapping software.