In 2020, there were over
1 billion

cybersecurity data breaches in the United States.
Ensure your critical communications systems are protected.
Cyberattacks can have immediate and far-reaching implications for organizations throughout the world, especially public safety organizations. It is imperative to protect information and systems from cyberattacks. Public safety is dependent on communications, and the introduction of internet/wireless communication and interagency data exchange has raised concerns about the security of that vital information. The goal of cyber security is to protect data by preventing, detecting, reacting to attacks.
About the Whitepaper
Exacom's President is co-chair of the iCERT Cybersecurity working group, along with members from SecuLore, T-Mobile, Verizon, Mission Critical Partners, and First Watch. These experts compiled and reviewed many of the third-party cybersecurity resources available through various government organizations, advocacy bodies, independent non-profits, standards development organizations, and more.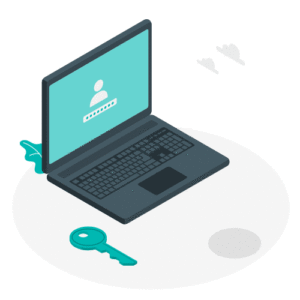 This resource offers in-depth articles relating to:
General Cybersecurity information
Assistance reaching levels of Cybersecurity compliance
Assessments that can help you analyze gaps
Recovery options after a Cybersecurity attack
Operational areas for increased security posture
Guidelines for formulating a solid Cybersecurity posture
Don't miss these valuable resources as recommend by some of mission-critical communications' leading cybersecurity experts.
We want to thank iCERT and the members of the Cybersecurity Working Group (including Exacom President & CEO Al Brisard) for putting this whitepaper together. Used and distributed with permission.
Download Now
By submitting this form, I consent to the processing of personal data I provide Exacom and would like to receive digital communications in accordance with and as described in the Privacy Policy. I understand I may change my consent preferences or opt-out of communications at any time by using the preferences link provided in email communications or by contacting support.